Hand Therapists
---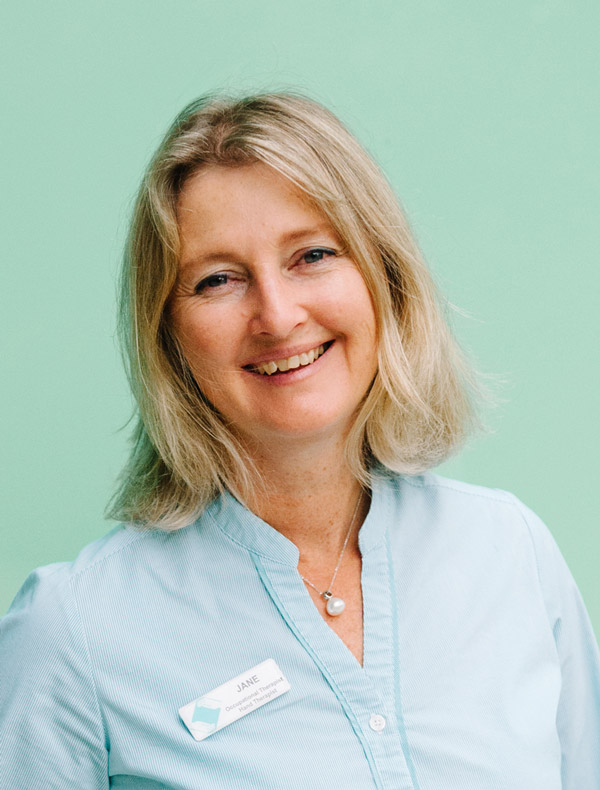 Jane Aarons
Occupational Therapist B.App Sc (OT)
Accredited Hand Therapist as awarded by the Australian Hand Therapy Association
Member of Australian Health Practitioner Regulation Agency (AHPRA)

Jane started Peninsula Hand Therapy 25 years ago after a very long working holiday in Vancouver, Canada where she worked at a large public hospital, The Arthritis Society of British Columbia and Private Practice before taking a teaching position at the University of British Columbia.

Since that time Jane has developed PHT into Mornington Peninsula's pre-eminent Hand and Upper Limb Rehabilitation service. As well as leading the team at PHT, Jane continues her clinical work as her primary focus and has a special interest in Rheumatology, musician's injuries, children with handwriting difficulties and wrist injuries.

Jane has been awarded 'Accredited Hand Therapist' status by the Australian Hand Therapy Association and continues to contribute to the profession in presenting and professional development. Jane is also a volunteer member of Interplast Australia and New Zealand. She has done a number of volunteer programs in developing nations such as Bangladesh and Lao, teaching the local medical and allied health staff management of complex hand injuries.
Away from work she loves to travel, hike, ski and attempts to learn Italian.
---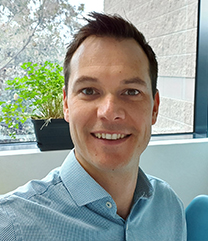 Samuel Jubber
Bachelor of Health Science (Occupational Therapy)
Practitioner in Hand Therapy
Associate member of the Australian Hand Therapy Association
Member of the Australian Health Practitioner Regulation Agency
Graduated from Charles Sturt University in 2004

Sam has been working in the Hand therapy field for 10 years after initially receiving specialist hand therapy training at the renowned Pulvertaft Hand Centre in England.
Sam enjoys the huge variety of conditions that are seen at PHT from GP and surgeon referrals and the self-referred ranging from simple sports injuries to the more complex trauma.
Sam is an avid sportsman, golfer and cricketer and thrives on getting sports men and women back to sport ahead of schedule. If Sam is not at work, you'll probably find him on the golf course or watching his beloved Richmond Tigers.
---
Kate Bruce
Bachelor of Medical Science (2013)
Masters in Occupational Therapy (2019)
Associate member of the AHTA
Member of AHPRA
Kate Graduated from the University of Sydney with her Masters in Occupational Therapy (2019) on the backdrop of an undergraduate degree in Medical Science (2013). During her studies Kate worked as an Occupational Therapy Allied Health assistant at the Royal North Shore hospital, across a variety of inpatient and outpatient units.
Since graduating and relocating from NSW, Kate has worked exclusively as part of the Peninsula Hand Therapy team. Kate is passionate about delivering holistic person-centred care, from the management of chronic hand conditions to facilitating return to work after injury.
As a proactive learner keen to bolster her skills in upper limb management, she has undertaken further studies in GEMt Dry Needling and is working towards accreditation with the Australian Hand Therapy Association.
In her spare time, you'll find Kate rock-climbing in the outdoors or with her head buried in a cook book.
---
Holly du Plessis
Occupational Therapist
Practitioner of Hand Therapy
Holly graduated from Australian Catholic University in 2019 with a Bachelor of Occupational Therapy and a background of prior studies in Exercise & Sport Science. She has had special interest in hand therapy since seeking treatment for her own football injuries. 
Holly grew up in regional Victoria and has joined us from Wonthaggi Hospital. It was there that she found particular interest in neurological upper limb rehabilitation.

Outside of work, Holly is a keen sportswoman, beach go-er and coffee enthusiast.
---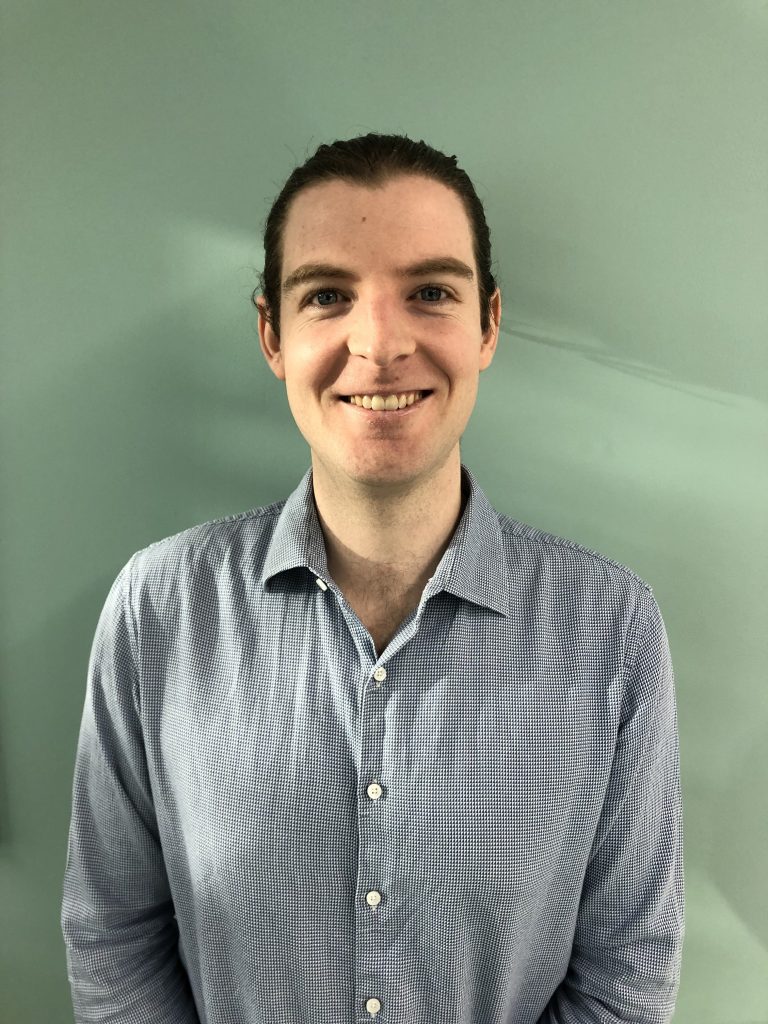 Ross Bruce
Physiotherapist
(Practitioner in Hand Therapy)
DPT, BSc, APAM
Associate of the Australian Hand Therapy Association
Member of Australian Health Practitioner Regulation Agency (AHPRA)

Ross completed his Doctor of Physiotherapy post-graduate qualification in 2013 and started working in busy private physiotherapy practices in the western suburbs of Melbourne. His interest in hands was sparked after his rehabilitation experience with Peninsula Hand Therapy after hand surgery on his own wrist. He commenced working in a busy eastern suburbs hand therapy clinic in 2017 and has recently made the move back down home to the Mornington Peninsula to work at Peninsula Hand Therapy. His physiotherapy background gives him a wide experience into upper limb injuries that he continues to develop through the Australian Hand Therapy Association professional development courses. He is a keen bushwalker, rock climber and scuba diver and enjoys working to return patients to their normal activities and life following injury.
---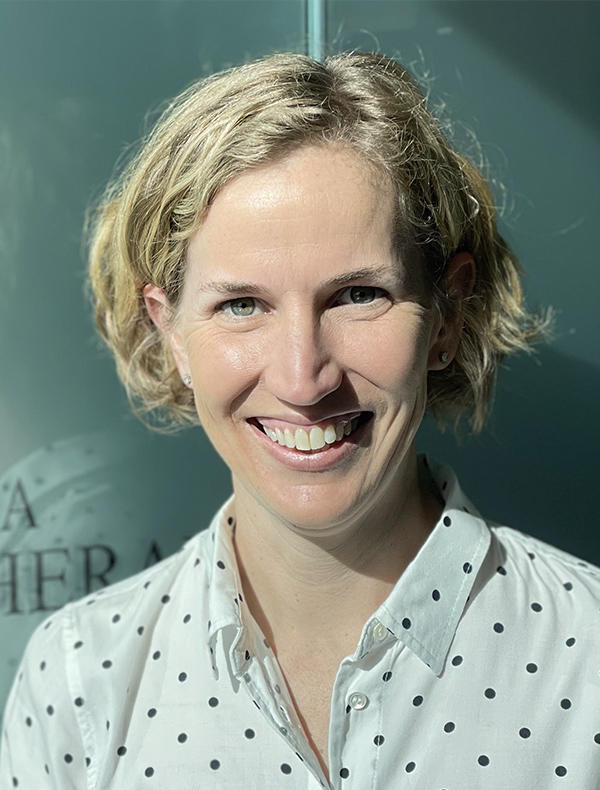 Kate Large
Physiotherapist
Masters musculoskeletal Physiotherapy
Kate graduated from a Bachelor of Physiotherapy at the University of Queensland in 2004. She worked at the Princess Alexandra Hospital in Brisbane and then St Vincent's hospital in Fitzroy until 2011 working as a senior physiotherapist in Orthopaedics and Musculoskeletal Physiotherapy. She completed her Masters of Musculoskeletal Physiotherapy by coursework in 2010 at Melbourne University. 
Since this time she has worked predominantly in shoulder and neck physiotherapy. Her husband, Richard Large, is an Orthopaedic Surgeon specialising in Shoulders in Mornington. Kate has completed many shoulder and neck professional development courses and traveled extensively around the world to international shoulder conferences.
Kate is happy to see patients with a variety of shoulder conditions including injuries to the rotator cuff, post shoulder surgery, as well as neck and thoracic spine conditions. 
In her free time, Kate loves eating out with friends, sailing, snow skiing and spending time with her family. Kate is very excited to be a part of PHT and compliment the work of the hand therapy team.
---
Administration and Reception
Our friendly reception team will greet you with a smile and be happy to help you with your queries and bookings:
• Lisa Roberts – administration and reception
• Patsy Tranter – reception